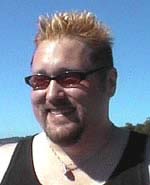 Billy uses live instruments, voices, and the latest in audio software to create original music scores for films, video, and games.


---
Here is a little about his life and career so far...
Billy was born on Travis Air Force Base in California, and raised in South-Central Alaska.

With loving support from his parents, Mel and Dorthe , Billy began playing music professionally at the age of 14. He played gigs throughout The Great State, before moving to Seattle in 1982.


Skip ahead Twelve Years...


From 1994 to 2000, Billy traveled the world with his band The Forgettables through eight Armed Forces Professional Entertainment tours, entertaining American troops stationed overseas, and flying or riding in almost every US military conveyance imaginable.
Having been targeted by heat seeking missiles only once in six years during eight tours, Billy went to Nashville, and toured the United States with Outlaw Southern Rock bands.


In 2001, Billy returned to Seattle, where he began composing music for film, animation, video and games.



Billy composes for full orchestra, and a wide variety of other instruments, including the "odd digital" genre. His many styles include: Rock, NFL Sports, Futuristic Big Band Swing, Frogpad Loudhorn, Classical, House, Country, Middle Eastern Dance, English Lute Traveler, Horror, Suspense, Sci-Fi, and many original designs.


Since 2003, Billy has teamed up with co-writer Jim Chase to create original music scores for dozens of feature films and shorts in the Puget Sound area, and around the world.
---
LIVE PERFORMANCES:
Lead five member band "Dogs on the Roof" in performing and recording; wrote and produced Atomic Honky Tonk CD, released 2001
Location: Nashville
Dates: 2000-2001
USA Tour with David Frizzell
Location: from Nashville
Dates: 1999-2001
Toured: USA, through Midwest, Southern, and Eastern US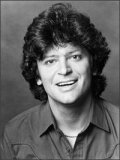 Played backup guitar with Progressive Country's Johnny Rodriguez and David Frizzell (CMA Awards and Film with Clint Eastwood)
Location: Nashville
Date: August 2000
Performance: at Outdoor Festival "A Tribute to Lefty Frizzell"

Eight International Tours for the US Department of Defense with his band "The Forgettables", performing DOD Overseas Shows under the auspices of the Air Force Services Directorate.
Band members: Jim Chase, Rick Furtado, Andrew Cloutier, Brian Bachler, Randy Whitman, Art Bitner, and Randy Davis.
Location: International through 30 or 40 countries, "anywhere from the top of a flatbed truck, to a stage in a club, to an outside parade ground"
Dates: 1995 - 2000
Performance: for hundreds and thousands of D.O.D. Troops stationed overseas. Newspaper articles, Channels 5 and 7, played live on KMPS (NW Country Station), and University of Washington College station KCMU played recordings.
Recording: wrote and produced "Whooptiegaldangdo" CD, published 1995, which received international airplay, including "Nome to Nashville", "Drunk Test Boogie", and "I Quit Drinking ('cause one of you is bad enough)"

DOD Tours:
Europe (England, France, Germany, Italy, Spain, Portugal, Belgium, Bavaria, Holland, Greece, Turkey)
Southeast Asia (Japan, Korea)
Middle East (Saudi Arabia, United Arab Emirates, Bahrain, Israel, Jordan, Kuwait, Egypt)
The Pacific (Guam, Okinawa)
The Mediterranean (Crete, Italy, Sicily)
The Caribbean (Guatemala, Puerto Rico, Cuba)
The North Atlantic (Greenland, the Azores, and Iceland)
Indian Ocean (Diego Garcia)
Back to TOP
Back to BILLYHALEMUSIC.COM

---
OTHER ACCOMPLISHMENTS: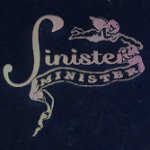 Member of Sinister Minister,
Location: Seattle, WA
Dates: 1992-1993
Performance: clubs and bars
Recording:
"How Do You Like Them Apples?" CD, 1993


Joe Pollastrini - lead vocals
Maverick Gibson - guitars, keyboards, backing vocals, lead vocal "Like Magic", "All The Children Cry", "You Are the One (Sex Sex Sexy)", and "My Darlin'" (Hidden Track)
Billy Hale - guitars, keyboards, backing vocals, lead vocal intro "Scarlot Song"
Darren Michaels - bass
Howard Ouchi - drums, percussion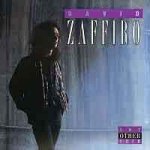 Guitar and Bass recording sessions for Christian rock singers and composers: Nashville's David Zaffiro's second CD The Other Side, Geoff Addairs first CD, and others
Locations: Nashville, TN, Seattle, WA, Denver, CO
Dates: 2000, 1993-1994
Recordings: Angel Harmonies, CD
Devotion Songs to the Lord, CD
Namaste, CD
Jazz guitar and bass on Madera's first CD,
"Give The Sun Back"
Location: Seattle, WA
Date: 1995
Recordings: Session work
Managed University Village music store, and gave guitar instruction, 1990-1992
Sales and distribution for custom Seattle Jeweler, 1986-1989

Teaching Experience - Guitar Instruction:
Began teaching guitar and bass and founded a music school with his brother, Freddy Hale, after arriving in Seattle, 1979-1981

Hale School of Music
University District Guitar and Bass

Back to TOP
Back to BILLYHALEMUSIC.COM

---
All songs and materials ©2002 - 2009 Billy Hale Music